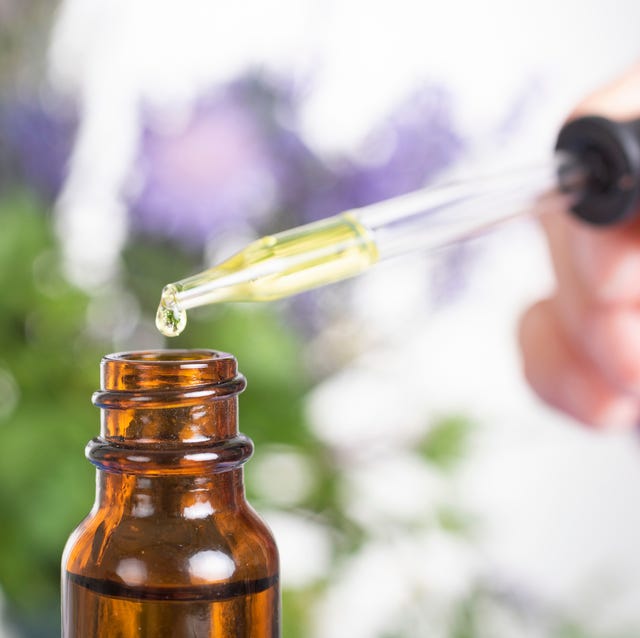 Although essential oils have roots in ancient beauty rituals, their popularity continues to skyrocket—especially for those seeking natural skincare ingredients. Many come bearing bold claims, too: From soothing dry skin to reducing signs of aging, it's easy to believe the fragrant little bottles are a skincare (and maybe even life?) cure-all.
However, in many cases, there's good reason to be skeptical. "Don't assume that all essential oils will help your skin," says Dr. Rachel Nazarian of Schweiger Dermatology Group in New York City. "Stick to the tried-and-true oils that have been clinically studied, and when in doubt, ask your dermatologist before using."
In other words: Do your homework. Many essential oils have been shown to be beneficial to skin, but it's important to dilute them in a carrier oil such as argan oil or coconut oil so they're safe to apply. (Or, alternatively, use only products that are pre-blended for use on skin to further decrease risk of irritation.) Read labels carefully, too. "Always look for blends created with 100 percent essential oils," says Megan-Rose Talbot Kelly, national educator for Saje Natural Wellness. "Be cautious of unregulated terms like 'all-natural,' 'therapeutic grade,' and 'fragrance oil.'"
Read on for the most effective essential oils for different skin concerns according to the experts, along with product recommendations.
1
100% Organic Cold-Pressed Rose Hip Seed Oil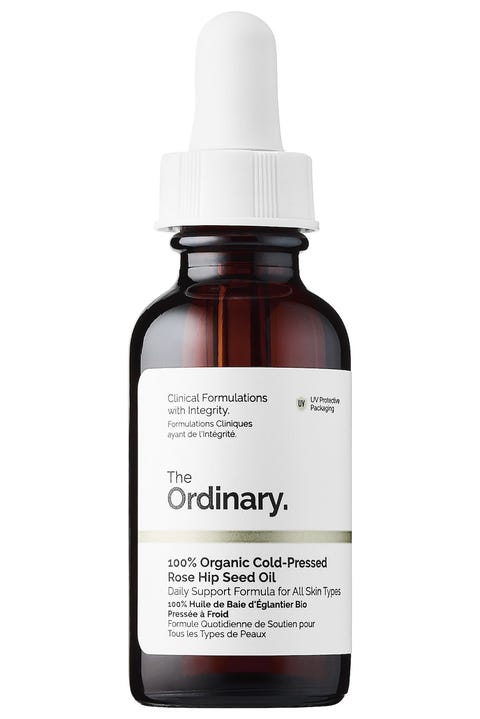 The Ordinary
sephora.com
$9.80
Made from the fruit of rose plants, rosehip oil contains both vitamins C and vitamin A, which can protect against signs of aging. Plus, "It's wonderfully rich in essential fatty acids which can improve overall skin texture and hydration levels," says Talbot Kelly. No wonder Kate Middleton is reportedly a fan.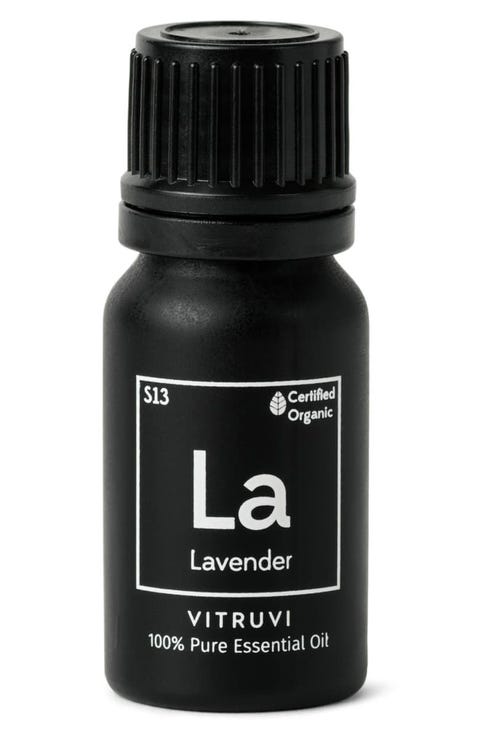 Vitruvi
sephora.com
$18.00
"Lavender is one of the most versatile essential oils," explains Talbot Kelly. The calming aroma has made it a bathtub staple, but don't sleep on its other healing benefits. In addition to being antibacterial (spot it in natural hand sanitizers and acne fighters), it's said to help soothe menstrual cramps.
3
Organic Frankincense Essential Oil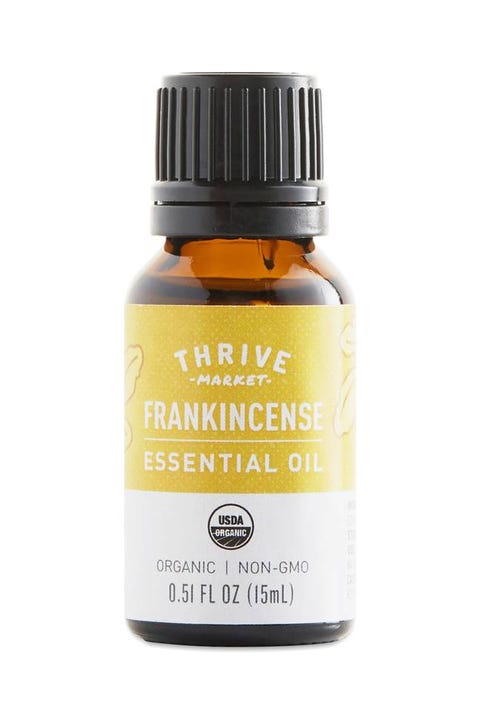 For anti-aging benefits, look no further than frankincense. "It's ultra nourishing for dry and mature skin," explains Talbot Kelly, who calls it the "fountain of youth."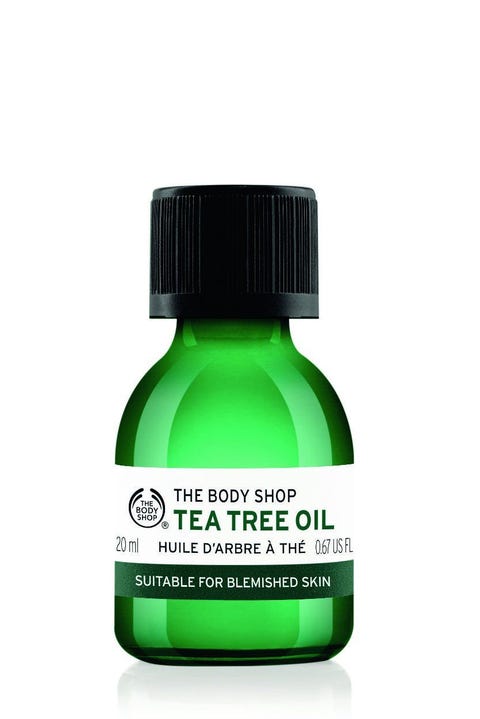 The Body Shop
ulta.com
$12.60
"Studies have shown tea tree oil to be effective in treating mild to moderate acne," says Nazarian. "It's naturally anti-inflammatory and anti-microbial, decreasing skin surface bacteria, fungus, and viruses." Because side effects such as dryness can occur, Nazarian recommends doing a patch test before treating your entire face.
5
Squalane + Vitamin C Rose Oil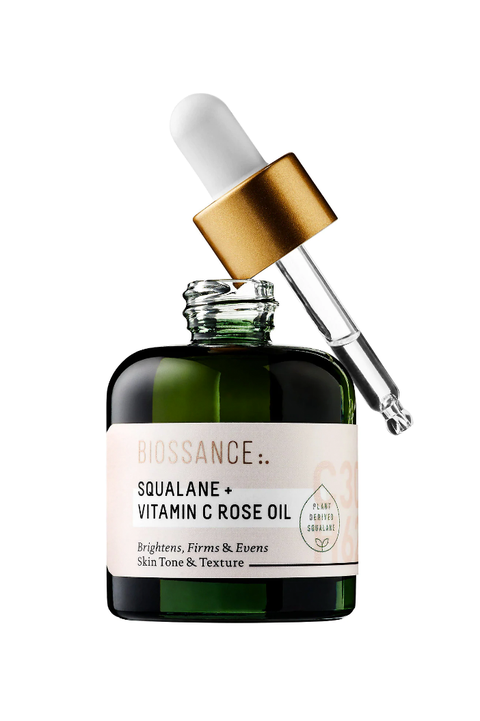 Biossance
sephora.com
$72.00
"Rose is high in vitamin C and E, making it a great moisturizer," says Talbot Kelly. Try adding some to a body scrub or lotion for an extra boost of nourishment.
6
Peppermint Halo Cooling & Soothing Oil Blend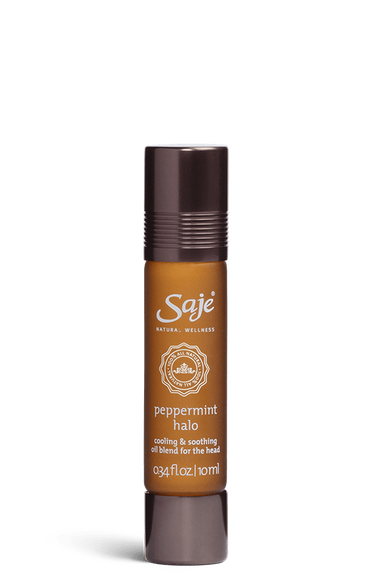 Peppermint oil is best used in really small doses, but it can help alleviate headaches and sore muscles
7
Egyptian Chamomile Cold Pressed Extra Virgin Oil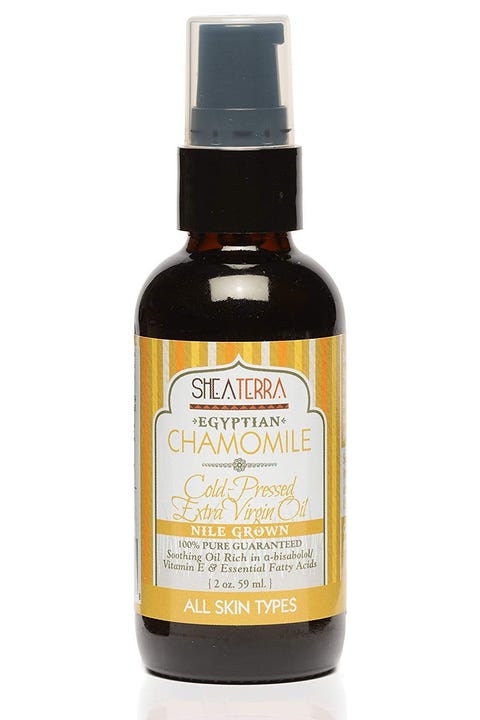 Shea Terra Organics
amazon.com
$19.00
Known for its calming effect, chamomile also has nourishing properties. "People commonly drink it as a tea but it is incredibly beneficial when applied to the skin," says Talbot Kelly.
8
Pa + G Papaya-Geranium Hyperpigmentation Facial Serum Concentrate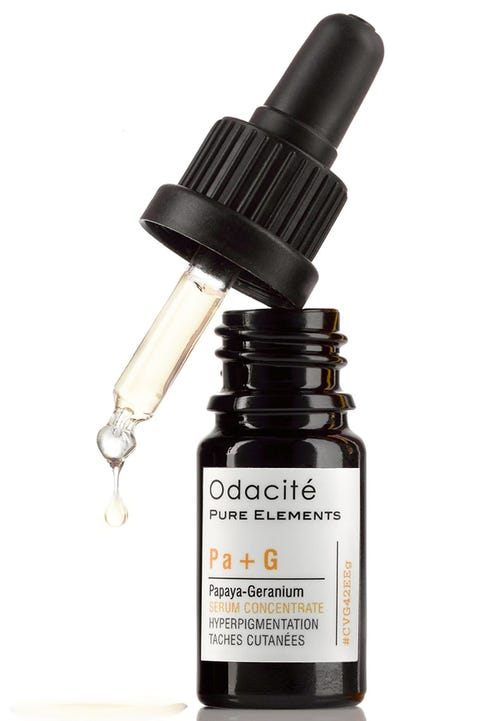 ODACIT
nordstrom.com
$42.00
A natural (but gentle) exfoliant, papaya seed oil helps fade dark spots and reveal and all-around brighter complexion.
["source=harpersbazaar"]